sort by best latest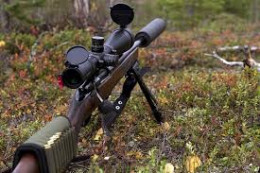 I would choose a properly loaded rifle with night scope perhaps, a 30 odd 6 (30-06). I would not miss. Since their primary sense is olfactory (scent/smell) they hunt at night. A sword or katana may prevent your death yet you would indeed be wounded (they would be too close and they usually attack in darkness) and that environment is unforgiving laddy. Becoming wounded would probably be your death.
The question was about a wolf encounter, probably meaning "attack" and it's quite likely you would miss with that rifle if attacked by a few wolves. Also, there's no guarantee I would be wounded, but with a bolt-action rifle you probably would be.

---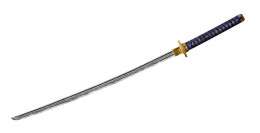 I would probably choose a Japanese Katana with a long handle and blade like the one pictured above. There may be several wolves and even with just one wolf I wouldn't want to take the chance of missing if I used a gun. The Katana would provide excellent mobility, a lethal cutting edge, and with two hands on the handle would provide enough force to do the job. What do you think?