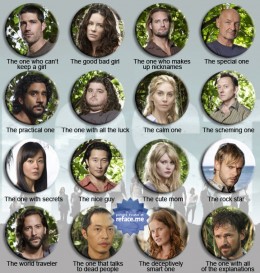 When people feel threatened the first thing that comes to mind to protect will change depending upon the person. Here are a few examples.

If family is important to someone, say a father of two boys, then he will protect his family. He will take care of people important to him.

if you have someone who is selfish and only cares about their possesions, then the first thing they will protect is their "stuff" and they will take what they want and ignore everyone else.

Then there are the leaders. These are the people who take all these different groups of people and bind them together. A great example of this would be the characters from the show Lost.

Jack, the brilliant spinal surgeon, is the leader. Sawyer, a southern con man, is the guy who keeps his "stuff" safe. And Jin and Sun, the Korean couple, only care about keeping each other safe. Jack Holds it all together.