sort by best latest
It really depends on the situation of the student.
Some people actually need to earn a living and therefore would choose to enter into the job market upon graduating.
If there is a large demand for engineers (today) one may be better off taking a job and possibly work on their Masters part-time. Check out the job market. The economy can be a deciding factor.
No one can predict what the economy will be like by the time they finish school. Having an engineering job while pursing one's Master's degree would be better than graduating with a Masters and being unable to find a job. Sometimes you have to take advantage of opportunities when they arise.
Other students who don't need to make money to pay for school may opt to continue directly into the Masters program. In the U.S. I am told if a student is receiving students loans they don't have to start repaying them until they stop going to school. Some choose to continue borrowing and attending school while others go to work and strive to pay down their current loans.
Most students aren't in a position to simply take a "break" as in lay around the house not working and not going to school.
Anyone who is in that position might as well continue to school and knock out their Masters if that really is their goal. At the very least one should take an (Internship job) working for the type of company they hope to establish a career with.
These days a lot of employers place a higher value on graduating students who also have some work experience as opposed to never having had a job in their whole life.
Competition is fierce for good jobs these days!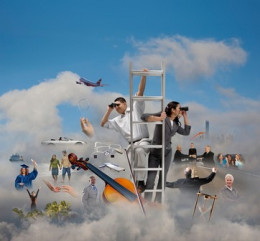 It depends...As you can see that not all the graduates are the same.
►It will be more preferable for a top scorer and the genius mastermind to get on with his MASTERS in a good reputed college if the guy is not interested in a job or in setting up a firm.
►It will be more apt for a fair to middling person to prefer a JOB over his MASTERS as he can get a more promising living than to wait for his masters to complete.If interested these kind of people can excel fairly in business and administrating firms as they mostly have the all-round knowledge.
►It is suggested that the guys who fair below par in academics to prefer a BREAK or a JOB as per their capabilities / interests.If they choose to take a BREAK then they are advised to learn / know about their interested fields of career and go that way after enough awareness.