sort by best latest
I love to write in general, so I try to get all the ideas floating in my head on paper so I can work on them. I also play video games quite frequently and am trying to start doing that competitively. I also play competitive card games. In the summer months I like to garden and swim and read out in the sunshine.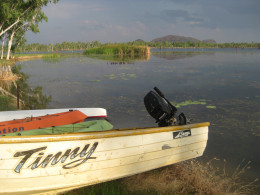 I love taking photos for my hubs , reading a book, kayaking on the lake when it is not too hot, having a swim.
When we are near the beach I love to go snorkeling to enjoy the amazing life under water .
To unwind I play rumicub with my husband . It is too hot to do much where we are at the moment .
After the rain we will go out in the tinny looking for new waterfalls !
Scrapbooking or crafting journals. Basically any paper crafts. Love coming up with crafts for my grandkids to do.