sort by best latest
It's only February and you have a long ways to go before Christmas. I am not a big fan of Christmas so I can wait till the cows home. I do enjoy Christmas for the family and friend get togethers however I hate the whole commercialism that has taken over Christmas.
I've never been big on Christmas and am always happy to see it over. That said, I always look forward to the October-December boost in sales through my hubs, and am anxious to see how the work I'm doing until then will pay off.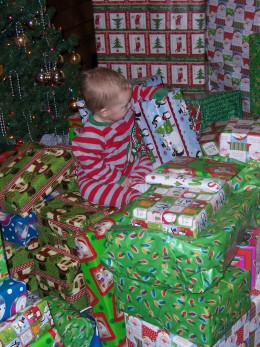 (photo above: My Grandson on Christmas morning)
Christmas is my most favorite holiday of the year! I can't say that I am suffering from post Christmas blues, but I am ready to start my Christmas shopping and stocking up for December 25, 2011!