sort by best latest
Probably very few will cancel. The best thing to do is just not ever tune in A&E regardless of what company delivers the TV signal to your home.
All of the TV providers report the number of viewers on any channel for every hour of the day. If their viewership drops dramatically, that will indicate to them how we feel about this.
It seems that what you are forecasting will likely be true, Poolman. There are several reports that there is a movement to boycott the entire A&E channel for firing Robertson. In addition, the major sponsor of Duck Nation supports Robertson.

---
I would hope not.
We have become a nation that is afraid to have an opinion and we bully anyone who has a different opinion than one we find acceptable.
If people don't like what Phil Robertson said, they why not just not tune into to the show. It is simple and effective.
I like what "Old Poolman" said about the PC police.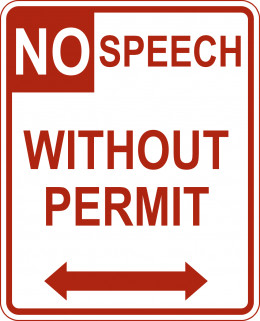 I don't think you can cancel an A&E channel - they are packaged as plans - you'd have to change your plan to get rid of it if there is another plan that doesn't have it...not likely.
Anyway it is not likely many LGBTs watch a show about a Christian family and even if they did LGBTs are such a small percentage of the viewing population it wouldn't matter - but LGBTs do have the media clout in their back pocket and they use it as a club to threaten advertisers and producers of the show. So much for free speech, it's only free if they agree with it, otherwise they will make you pay.
Albert Mohler Jr. of SBTS is scheduled to appear today on CNN at 2 p.m. to discuss the recent controversy surrounding "Duck Dynasty" cast member Phil Robertson's comments about homosexuality to GQ magazine. This morning, Mohler posted an essay at his website — "You Have Been Warned—The 'Duck Dynasty' Controversy" — addressing the issue. In the essay, he questions Robertson's wisdom in agreeing to an interview with GQ and notes that some of his comments were "rather rude and graphically anatomical." writes Mohler, president of The Southern Baptist Theological Seminary. But, "the fact remains that it is the moral judgment he asserted, not the manner of his assertion, that caused such an uproar," writes Mohler. http://www.albertmohler.com/2013/12/19/you-have-be...
Robertson voiced an opinion. He has no more moral authority than any other devout Christian so I'm not seeing how Mohler thinks Robertson asserted a moral judgement.

---