sort by best latest
Best Answer ptosis says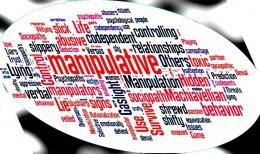 The problem is, at the beginning of a new relationship, the manipulation is subliminal. If they are good at it then it won't be noticed until long after a pattern in ingrained in the relationship.
How to deal with a person with an absence of conscience:
1 Stay alert
2 Stop responding to 'crazy-making', ignore them
3 Don't tolerate overstepping of boundaries
Your observations are right. People tend to follow malignant narcissists. Maybe because the ego of the narcissist is huge and those who are in general followers, follow the loudest voice in the room regardless of what comes out of their mouth. I like to call those followers backstage slavish fanatics. They don't question the statements or characteristics of the narcissist and follow religiously and slavishly as if single-minded. These two types of people can be found among high school students, in workplace environments and even on the presidential candidate trails. I mean, just look at some of our presidential candidates. Jeez, I hope I haven't offended anyone.
Great answer, Elvisa. I take it you're referring to Trump. Lol. But seriously, Malignant narcissism can be overt or covert. It would be well for people to understand cruelty for what it is, so they can avoid it and escape terrible harm.

---