Paul Deeds
General Manager and VP of Engineering of HubPages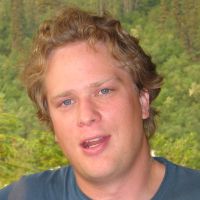 Before working at HubPages, Paul was a developer at MongoMusic. Paul is a prolific programmer and was responsible for a significant percentage of the MongoMusic code base. Paul continued as a developer at Microsoft working on search engines, recommendation technology, and scalable data systems. A Michigan native, Paul graduated from Tufts University with majors in computer science and economics.
When he's not working, Paul enjoys sailing and poker.
Paul Edmondson
Co-Founder and CEO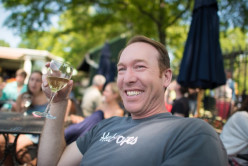 Paul was part of the executive team at MongoMusic, which was acquired by Microsoft in 2000. Paul held group management positions at MSN Entertainment over product management, quality management, operations, and business management. Paul left Microsoft as the Group Product Manager of MSN Entertainment. Before MongoMusic and Microsoft, Paul was a developer at Hewlett Packard. Paul hails from San Luis Obispo, and graduated from California Polytechnic University.
Fawntia Fowler
Engineering Manager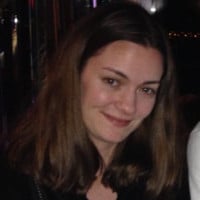 Fawntia joined HubPages after graduating with a master's degree in computational and mathematical engineering from Stanford. Before Stanford, she was at Reed College where she earned a degree in mathematics. She especially enjoys historical fiction TV, reading fantasy novels, drinking tea, and traveling.
Tim Martin
Engineering Manager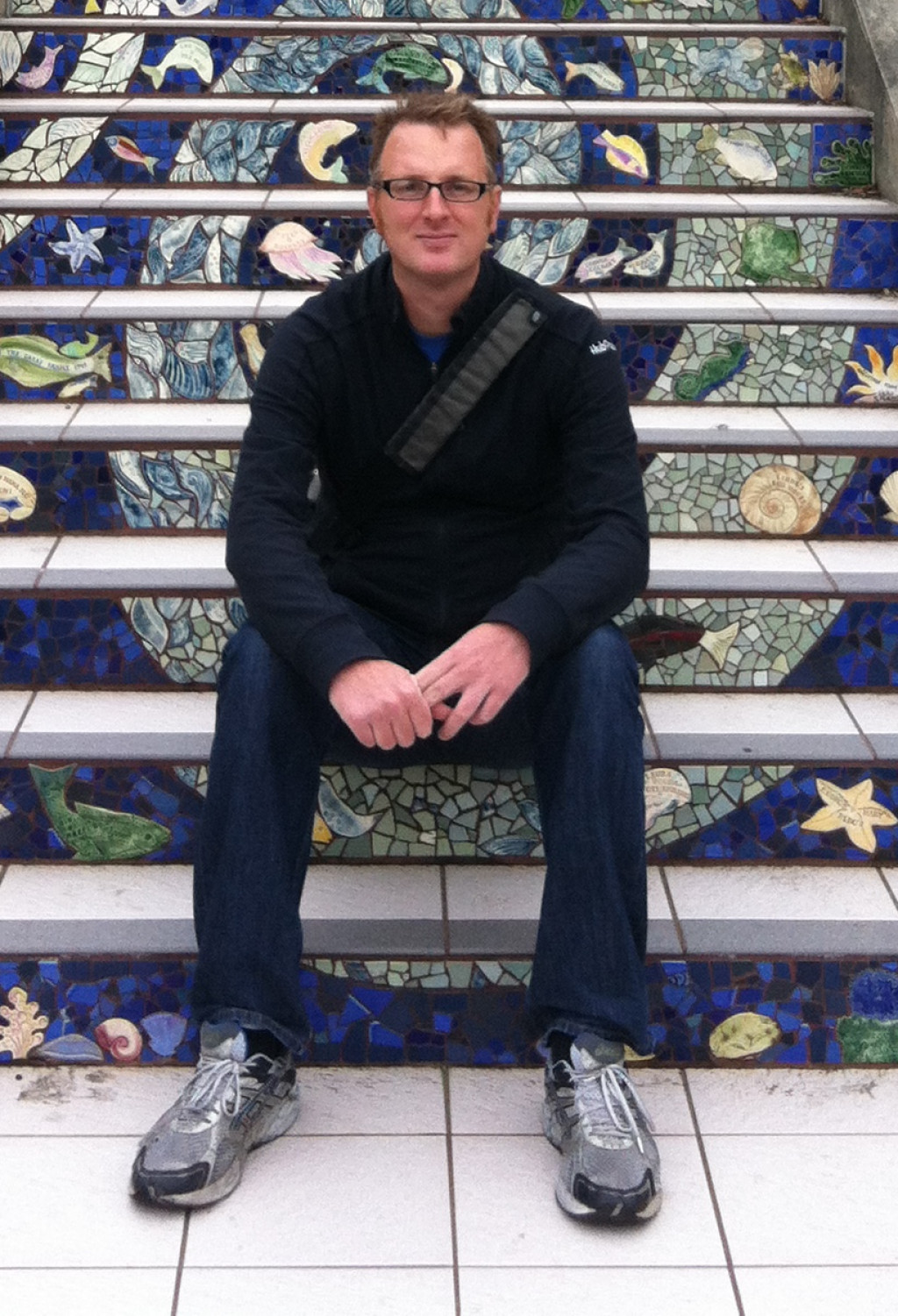 Tim is on his second stint at HubPages, after a year traveling the world and a stint at another startup. Prior to his work at HubPages, Tim was the technical founder of an events startup called Involver and worked at an email server company named Mirapoint. Tim grew up in Philadelphia and graduated with a degree in Computer Science from Carnegie Mellon University. In his spare time, Tim enjoys cycling, woodworking and is always up for a game of scrabble.
Robin Edmondson
Education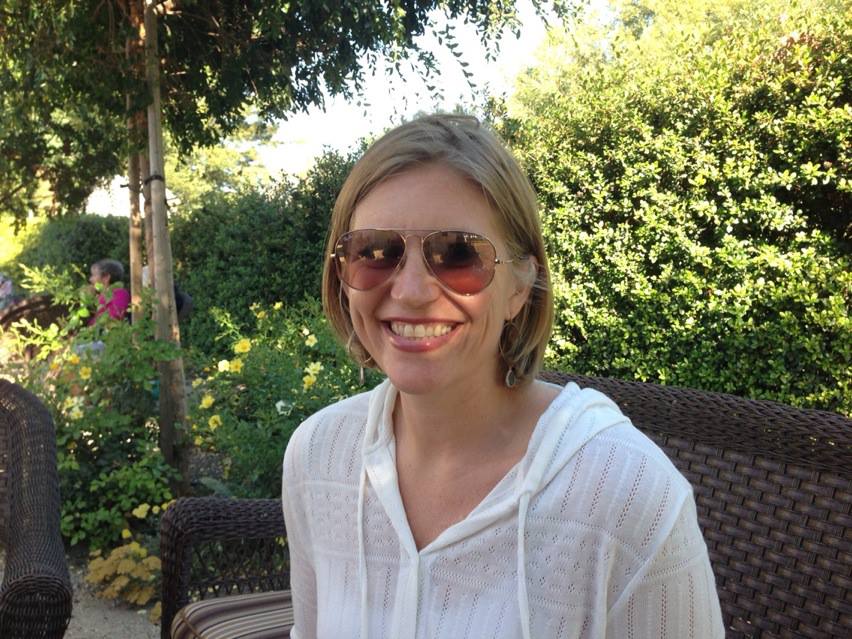 Before officially joining the HubPages Team, Robin was a third grade teacher in Cupertino, CA and a stay-at-home mom to her and Paul Edmondson's three girls. She received her BS from Cal Poly, San Luis Obispo and a Master's in Education from the University of Washington.
Robin has been a Hubber since the first days of HubPages and is extremely excited to be teaching Hubbers all over the world how to make the most of their HubPages experience! In her free time, Robin enjoys being outside with her family, large cookouts in her neighborhood, and tending to her bees and chickens.
Edward Zhang
Code Wizard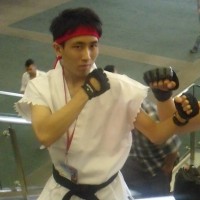 Edward graduated from UC Berkeley with a Bachelor's degree in Computer Science, and a minor in Japanese. Prior to HubPages, he worked at Haas School of Business as a developer.
His hobbies include sleep, sleep, and sleep, and he loves eating omelettes. His ultimate lifelong goal is to take over the world.
Matt Wells
Moderation Manager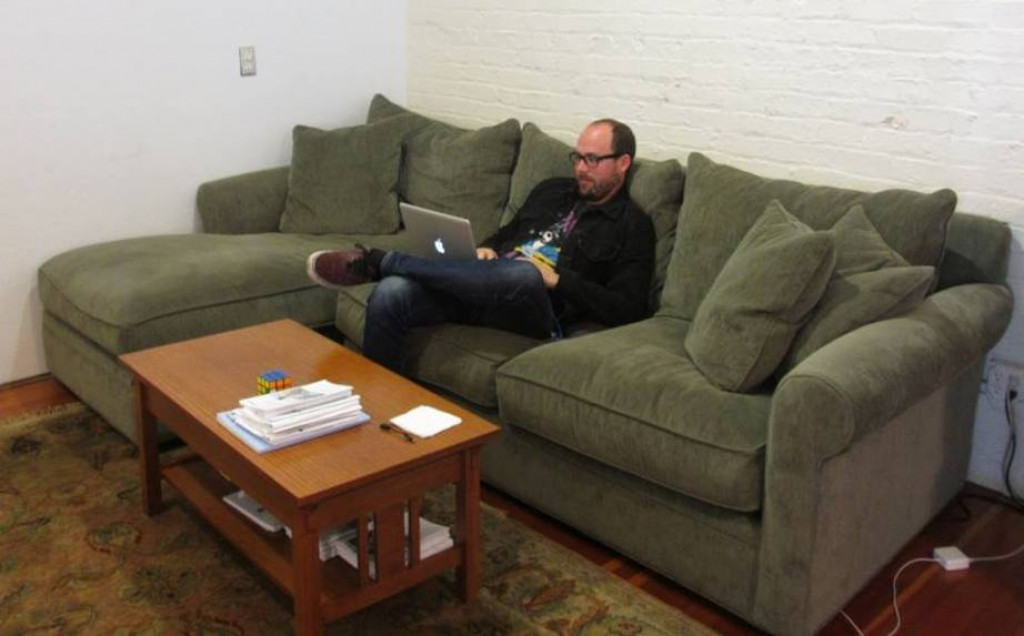 Matt is from Kentucky where he earned a B.S. in Justice Administration at the University of Louisville. About eight years ago he moved to San Francisco to experience a new city and has no regrets about that. Before becoming a Moderator at HubPages he worked at a non-profit as a Development Assistant. In his spare time Matt enjoys exploring the city, skateboarding, bowling, shooting pool and anything else fun that involves hanging out with friends. Matt is also a big fan of Dachshunds.
Alison Monroe
Editor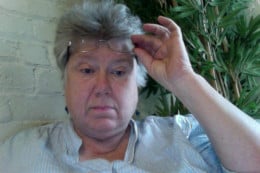 Alison taught composition and creative writing at UC Davis and San Jose State. She spent many years editing legal document summaries (thousands of text capsules with titles). She wrote about environmental issues in the western United States for different audiences, and also wrote autobiography, fiction and poetry. She has a Master's in English (Creative Writing) from UC Davis, and a Master's in Energy and Resources from UC Berkeley. Her interests include hiking, salsa music, vegan cooking (though not vegan eating), and new discoveries in earth science. For seven years she umpired youth baseball for the North Oakland-South Oakland Little League.
Joanna Fonte
Editor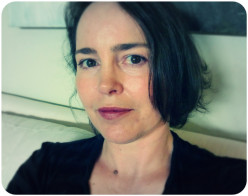 Joanna taught public high school English for ten years, then did the math and retired early. (5 classes =180 students @ 2 essays per month = 360 essays @ 4 pages each = 1440 pages per month + thoughtful and helpful comments x school year = argh!) Now she writes novels, short stories, poems, personal essays, and accounts of her attempts to befriend the neighborhood crows. A long time ago, she earned a B.A. in English from UC Berkeley and an Ed.M. from Harvard and now, she enjoys reading, gardening, thrift shopping, and the company of her two astonishing daughters.
Taylor Monte Calvo
Curator and Copy Editor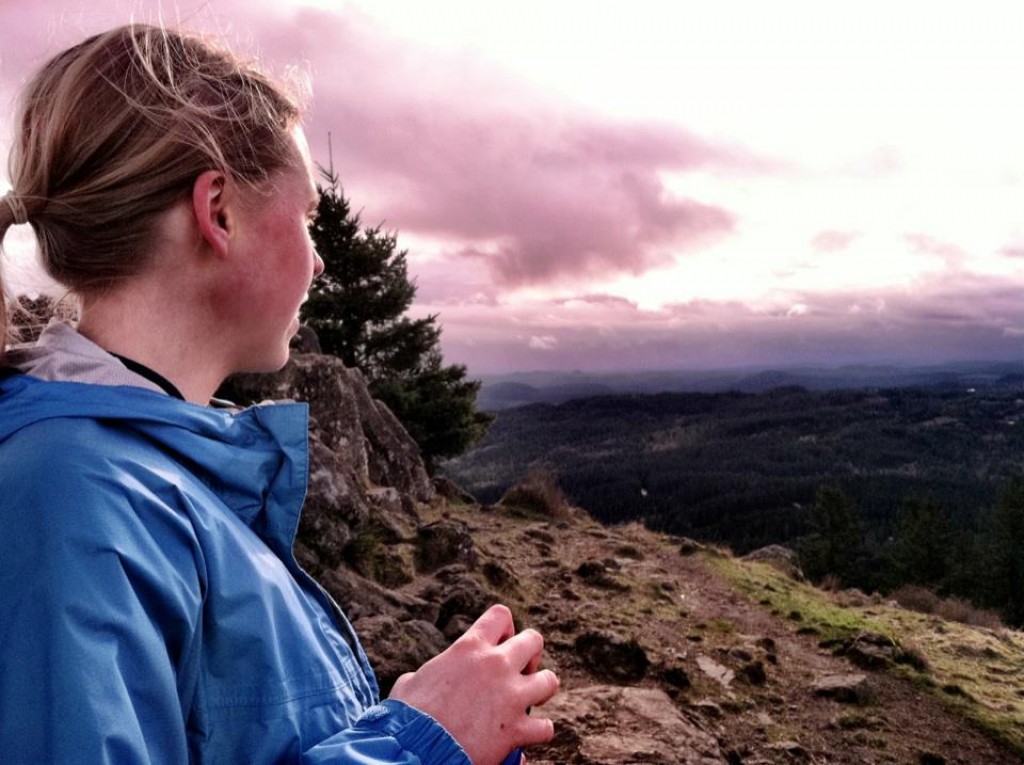 Taylor is a native Northwesterner who was raised near Seattle, WA and recently spent five years in Eugene, OR. She has a degree in English Literature and four years of experience working in the financial industry at a local credit union in Oregon.
Taylor moved to the Bay Area in 2016 and is excited to explore what the third state on the west coast has to offer! She enjoys reading, hiking, watching good movies, and sampling local craft beers. A perfect day includes a long hike outside followed by a few rounds of cribbage at a local brewery. She also has a possibly unhealthy obsession with the Academy Awards as she fills out a ballot and watches them from start to finish every year.
Luke Castille
Moderator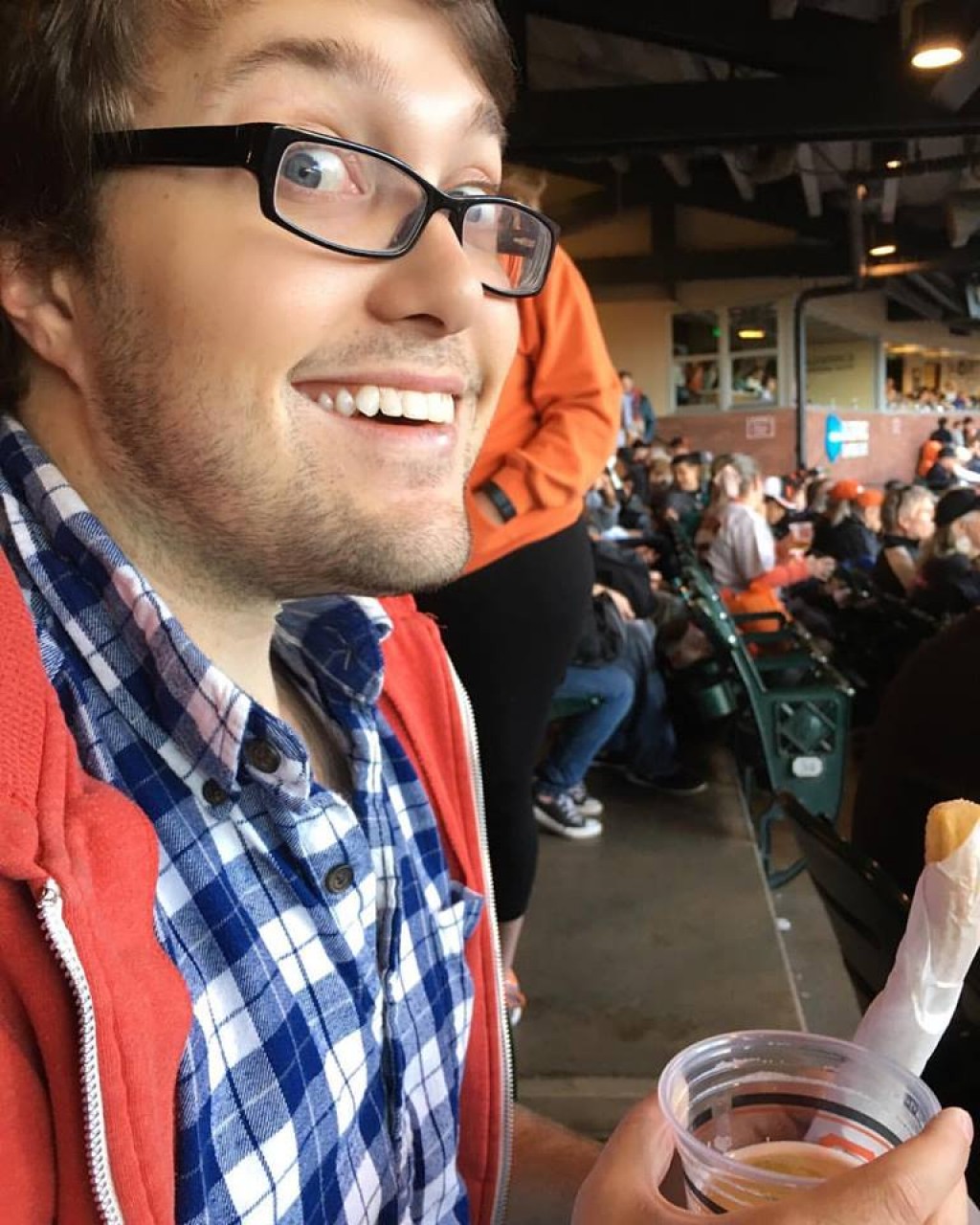 Luke is a writer and freelancer living in the Bay Area. Originally from Louisiana, he graduated from Hendrix College in Arkansas with a degree in History and Economics and has managed to avoid work in either field. Before coming to HubPages, Luke lived by writing tests and resumes online. He enjoys reading and hearing himself talk.
Brian Esparza
Curator and Copy Editor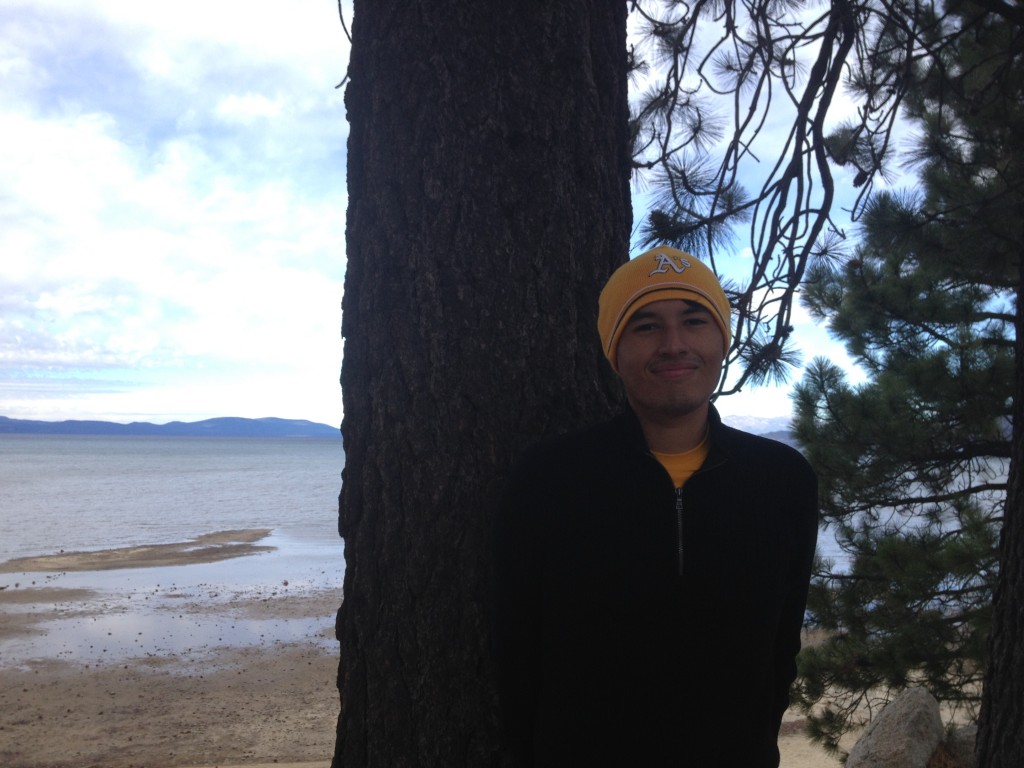 Brian is a Bay Area native who graduated from UC Berkeley as a double major in English and Film & Media Studies. Prior to joining HubPages, he worked in a variety of roles in places ranging from financial companies to election departments where he served his civic duty by ensuring our democratic system ran smoothly. Brian fills his spare time by seeing films at his favorite local theaters, running, going to concerts and sporting events, and foolishly accepting duels from anybody.
Amanda Reyes
Moderator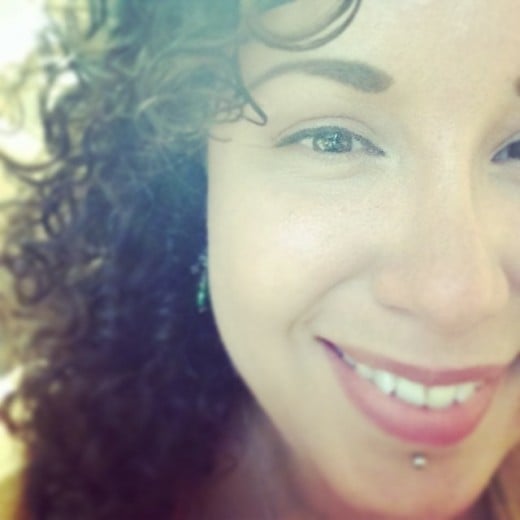 Recently transplanted to the Bay Area from North Park, San Diego, Amanda is a HubPages Moderator but really, the Hand of the King. Because everyone knows the Hand of the King is the most likely to survive--if only for the honor of Grayskull. When not laughing at her brother's weak Domino strategies, Amanda is making mixed media graffiti art and continuing her studies of Maker Education and Information Science. She hopes to continue to find ways to creatively impart her passion for literacy, STEM, and art within her community. Or else she will ascend the Iron Throne once and for all.
Tessa Buchin
Curator and Copy Editor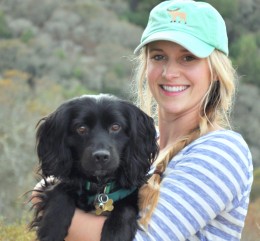 Tessa left her hometown of Palo Alto for the sun and sand in pursuit of a degree from the University of California, San Diego. She graduated with a bachelor's in writing and additional studies in Hebrew and Japanese. Returning to the Bay Area, she interned at keystone wildlife rehabilitation centers, animal shelters, and local farms. Now as a registered veterinary technician with over three years of experience in surgery and anesthesia, she joins HubPages with a wealth of clinical knowledge in companion animal health.
When out and about, you may find her in the surf or sailing, teaching yoga, and jamming on stringed instruments. She specializes in going off the grid, protecting wildlife (particularly predatory mammals), and preserving the environments that host them.
Gerard Nguyen
Curator and Copy Editor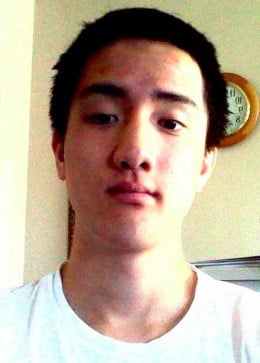 Gerard graduated from Cal Poly, San Luis Obispo with a B.S. in Biology. Fueled by his fascination for how the body works, he decided to dive into physiological research. He is now pursuing an M.S. in Physiology at San Jose State University. If he is able to claw his way out of the lab, he can be found at the gym or at any pick-up soccer game.
Andy Lindquist
Curator and Copy Editor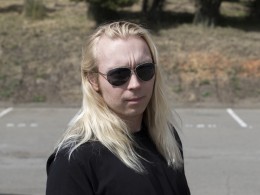 A lifelong Bay Area resident, Andy graduated from UC Berkeley in 2014 with a degree in rhetoric. In addition to an avid interest in reading and writing, he is also a lifelong music fan, playing in numerous local bands and going to concerts whenever he can spare a moment while contributing to music websites such as mxdwn and SF Sonic. Andy is also an avid runner and running coach, with a USA Track and Field master coach certification. When not attending concerts or track meets you can find Andy running on many of the picturesque trails around the East Bay Area.
Nick Wright
Curator and Copy Editor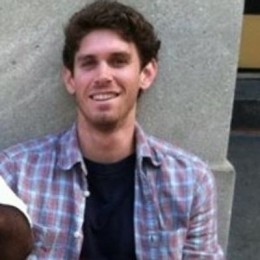 Nick currently works as an editor at Hubpages.com in Oakland, CA. Prior to accepting the position at Hubpages, Nick worked in education teaching writing to recovering alcoholics and middle schoolers... the former was less difficult. After surviving the primal chaos of teaching 7th grade English courses, Nick decided to change his career path and rekindle his passion for writing and editing. A graduate of Columbia University's MFA program in Creative Writing, Nick specializes in writing short stories and poetry but writes literary essays and comedy sketches as well. Nick resides in Oakland, CA. where he enjoys eating donuts by Lake Merritt.
Angel Jennings
Curator and Copy Editor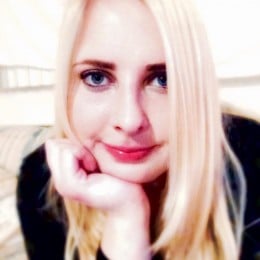 Angel received her Bachelor's from UC Berkeley in Political Science, where she published articles for the Daily Californian, UC Berkeley's student-run independent newspaper. She also spent a semester abroad in France studying film and linguistics, and traveling extensively through Europe. Her hobbies include writing music, playing guitar and cello, reading and playing video games.
Prior to joining HubPages, Angel worked for several years for Sacramento's mayor, Darrell Steinberg, when he was the President pro Tempore of the California State Senate. She was also an Usher Captain for Cal Performances in Berkeley, where she was paid to watch world-class singers, dancers and musicians. Angel currently works as a legal assistant to a family law attorney in Davis. She spends most evenings honing her skills as a pool shark.
Haley Davis
Curator and Copy Editor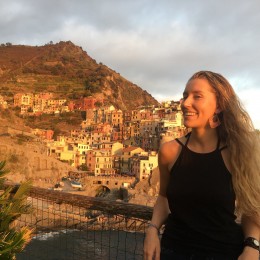 Haley graduated from UC Santa Barbara with a double major in English and French literature in 2015, and is thrilled to finally be working in a field related to her studies. Before starting at HubPages she spent six months as a teaching assistant in a forgotten town in France, after which she travelled with workaway through Scotland, Greece, Hungary, Poland, Austria, and Italy. Along the way, she did everything from helping an artisanal knitter in her studio to caring for horses in the interminable rain of the Scottish coast, and loved every soggy minute of it.
In her free time, Haley enjoys rock climbing, cooking, knitting, and reading while swaddled in said knits. She particularly loves David Mitchell and Patrick Rothfuss, and is impatiently awaiting the final installment of the Kingkiller Chronicle. She has also kept a list of every book she's read for the past three years, and takes peculiar pleasure in each new addition. That being said, it is best to take care when asking for all-time favorites, as this can cause her some anxiety. If you take the risk, you can offer her a cup of tea or a mouth-twistingly sour beer to make up for any damage done. Or a box of Trader Joe's milk chocolate peanut butter cups, for which she has an unhealthy obsession.
Samantha Cubbison
Curator and Copy Editor / Community Manager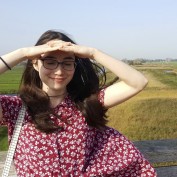 Samantha received her Bachelor's from Temple University, Japan Campus, where she majored in communications and minored in art. She has experience writing and editing for various publications, both locally and abroad. Her interests include eating, reading and public transportation. On any given day, you can catch her snacking with her nose in a book at the BART station.
Dominick McIver
Curator and Copy Editor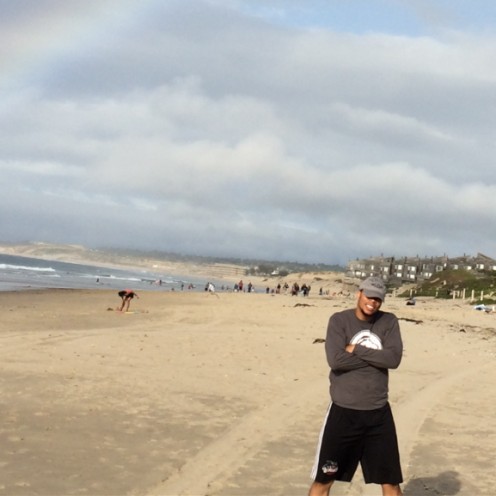 Dominick's military family was stationed in Japan and New Mexico before he found himself back in his birthplace of California just in time for high school. He studied Psychology and Political Science at UC Davis before working as an Intake Specialist at an outpatient mental health facility prior to landing at HubPages.
Dominick is the type to consistently tell jokes that only he ends up finding funny despite the social burden this may place on those in earshot. Legend has it that Dominick was (infamously) caught revealing that if he could have it his way he would eat popcorn and Slim-Jims all-day, everyday.
Alec Surmani
Curator and Copy Editor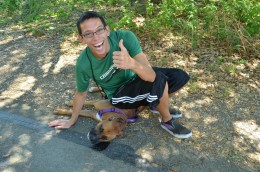 Alec has loved reading and writing since he was a little kid and is always on the lookout for crazy new books and ideas to devour. He has an associate degree in journalism from Contra Costa College, a bachelor's degree in English from UCLA, and has written and edited for various publications—along with dabbling in some facilitator roles at a few nonprofits.
Though he loves most any kind of writing that reflects on the insane complexity of the world and existence as a whole, he especially loves contemporary fiction that's interested in the impossible strangeness that is living on this planet. He's also trying to write his own short stories and novellas, most of which also concern how weird it is to be a human and live a life. When he's not reading or writing, Alec spends most of his time playing ultimate, listening to endless amounts of music, consuming more comedy than is probably healthy, and hanging out with his goober friends.
Lisa Winter
Curator and Copy Editor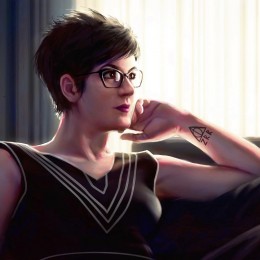 Lisa graduated from Southern New Hampshire University with a Bachelor of Arts in Creative Writing and English, with an emphasis in fiction. She is an active member of SCBWI and writes YA novels and children's books.
When not running her three kids around to various activities, she can be found writing at cafes in San Francisco, going to as many rock concerts as possible, making elaborate cakes for her family and friends, and reading anything by Neil Gaiman.
Raneem Taleb-Agha
Curator and Copy Editor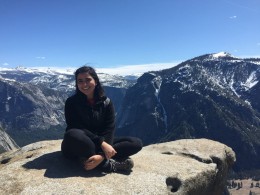 Raneem graduated from UC Berkeley in 2014 with a degree in Spanish and Near Eastern Studies, after which she moved to Madrid, Spain to teach English. Upon returning to California two years later, she worked first as a substitute teacher in Oakland before deciding to focus her attention on writing and editing. She hit the road and backpacked through South America, returning to the Bay Area just in time to join HubPages tanned and well-fed.
In addition to English, Raneem speaks Spanish and Arabic, as well as some French. She enjoys singing and playing early 2000 pop covers on the guitar.
Devra Nelson
Curator and Copy Editor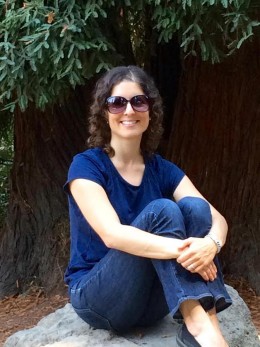 Devra has lived in California during four separate periods of her life but hopes this time is for keeps. Hailing from the land of rain clouds and lattes (Seattle), she graduated from Stanford University with a degree in human biology and then worked in New York as a book editor. Now back in the Bay Area, she's thrilled to be a part of the HubPages team. In her off-hours, she enjoys reading, hiking, traveling abroad, sampling pastries whenever and wherever possible, and playing rousing games of gin rummy with her family.
Kate Rose
Curator and Copy Editor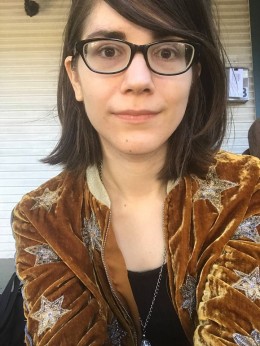 Cathryn (Kate) Rose is from Portland, Oregon via Houston, Texas. She studied English at Portland State University, and she was a publishing intern for Tin House and Catapult/Counterpoint/Soft Skull. She's edited lessons for an educational website, tutored students of all ages, and written metadata for a media archive. Now, in addition to her work at HubPages, she serves as a contributing editor for Catapult and screens documentaries for public television. She also writes poetry and fiction, watches old movies, and spends too much time on the internet.
Jeremy Salvucci
Curator and Copy Editor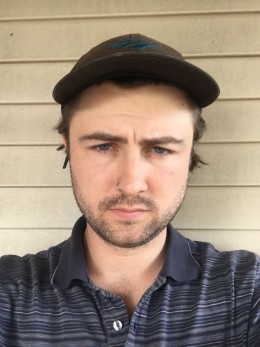 Originally from Colorado, Jeremy has been living in the northwest on and off since 2012. Having spent time in Tacoma, Seattle, and elsewhere, Jeremy now resides in Portland, OR, where he lives with his two rats, Stephen and Tabitha (named after the Kings). Outside of work, Jeremy can be found searching natural areas for agates and other minerals, photographing arachnids, hanging with friends, reading and writing, or simply occupying space while passing through time.
Wendy Mertl
Curator and Copy Editor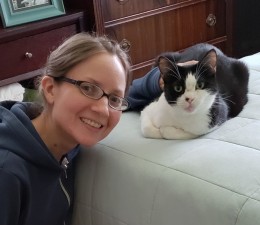 Wendy has an MFA in Fiction Writing from Washington University in St. Louis and undergraduate degrees in writing and art. She worked as an editor for 10 years before joining the HubPages team, and she's excited to continue her editing career here. Outside of the office, she writes short stories and draws comics for friends. Her interests include board games, garbanzo beans, crossword puzzles, tuxedo cats, the Portland Thorns, and checking out an inordinate number of books from the library.
Erin McAllester
Curator and Copy Editor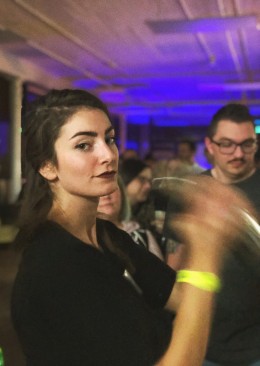 Erin was raised in the Pacific Northwest and graduated from Reed College with a degree in Environmental Studies/Biology. She is interested in STEAM-related communication mediums, including patents, engineering curricula, documentary film, networks, and information systems. She loves Maggie Nelson, logistics, her family, and bartending.
Miranda Selinger
Curator and Copy Editor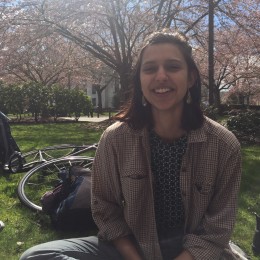 Miranda works in radio, media and writing in Portland, Oregon. She has an undergraduate degree in religion and social science from Concordia University in Montreal. On weekends you can find her in the park eating a burrito and reading a novel, or in her car blasting music between errands. She loves TV and will probably never stop rewatching Gilmore Girls. One day she hopes to go back to Tucson's annual gem and mineral show.
Allyson Byers
Curator and Copy Editor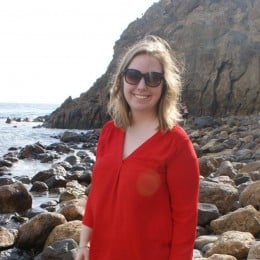 Allyson is originally from a really small town in Wisconsin. After graduating from Northwestern University in 2013 with a B.S. in Journalism, she packed up her Honda CR-V with everything she owned and moved to Los Angeles. Prior to HubPages, she spent four years working in the entertainment industry. Her first job was working as a Casting Assistant at Jimmy Kimmel Live. She's also written personal essays for a variety of publications, including SELF Magazine.
When she's not editing or writing about health, Allyson loves to see comedy shows, cook, listen to podcasts and check out the newest LA restaurants.