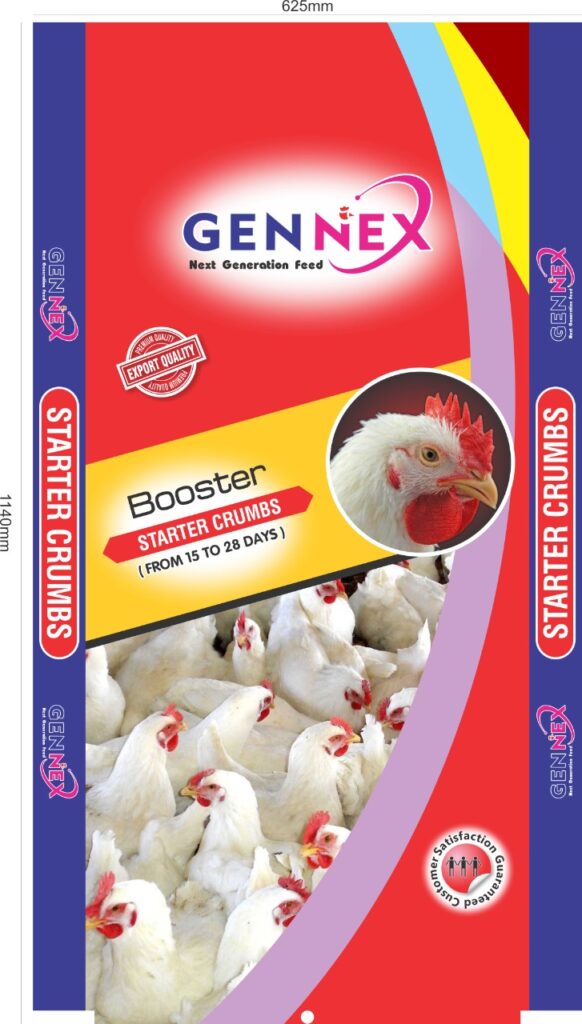 Today, the production total is about 18 billion and due to improved nutrition and genetics, a 4.4- to 5.8-pound slaughter weight is reached in just 35 to 49 days. The intensive production conditions needed to make sure such fast growth - alongside the utilization of cheaper, more variable raw materials to realize this rate of growth cost-effectively - can lead to challenges. In this context, the risk of wet litter and intestinal disorders that impact bird performance can increase.
To ensure that your operations are competitive under these conditions, we have developed a solution that will help you meet the exact needs of every bird, every day. Efficient Broiler leverages our global proprietary nutrient system and best practices in complete feed and premixes to improve feed conversion ratios(FCR) and improve litter quality.
We also offer enzymes and nutritional antioxidants to support bird performance, including nutritional solutions supported by best-in-class essential oils, enzymes, and organic acids. Our mycotoxin products and online service will also help you manage the risk these toxins pose to your birds.