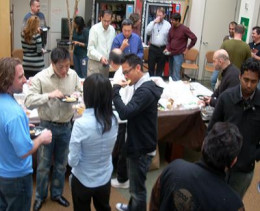 I believe a lot of companies stopped having year end holiday parties due to the cost. It's a real budget buster especially if a venue is rented with meals, an open bar, and entertainment via a band/DJ.
These days you're most likely to see individual departments having an (alcohol free) office "potluck luncheon" in their work area.
I see nothing wrong with co-workers celebrating a successful year together. It's a "team building" exercise for the most part.