When viewing a slide show the photos should show up sized the same as a full size pic, even though they may be flushed right or a thumbnail, on the hub. I am not seeing them that way.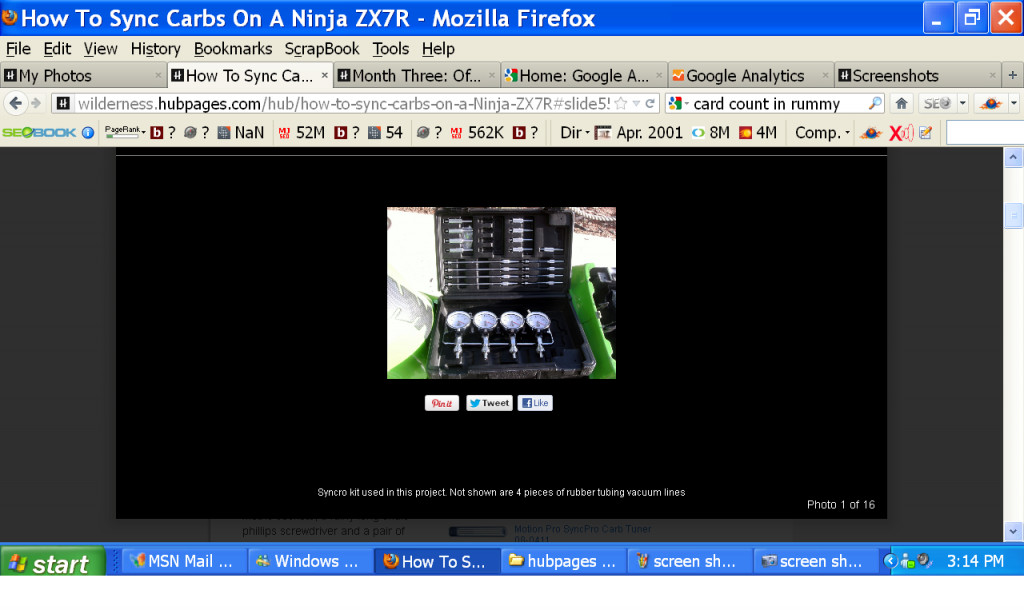 Jason provided me with the same screenshot (after the photo has been clicked) showing it much larger in the light box. This screenshot has it just about the same size as it is in the hub, where it is flushed right.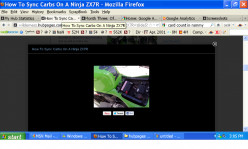 From a capsule of thumbnails, clicked as a thumbnail and again after it expands. Once more, the slideshow view is the same size as the hub photo.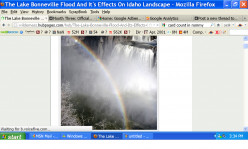 Screenshot of a hub.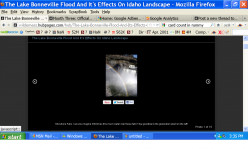 The slideshow view of the image above, after it is clicked. Obviously a problem.

I am running windows XP and firefox 13.0.1 in a full screen view. Ram is low, at 1 G total. Lots of hard drive available.

I did not take screenshots, but looking at other hubs I see the same thing; slideshow views are always small, even when the photo on the hub is full size. I've also noticed that usually, but not always, when time I click a photo for a slideshow the resultant light box is blank. Clicking an arrow to move forward produces a photo; clicking then to move back produces the photo I wanted to see.

These screenshots illustrate a problem I have been complaining about in the forums along with several others. Is it possible that it is not site wide, but limited to only a few hubbers? It looks like I've been whining about nothing, but if so, others are too.

*sorry about that top shot; I forgot to adjust the size.*