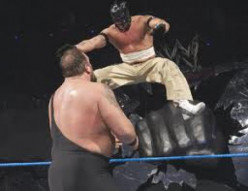 Well, many know, that I have been wrestling with this "related searches" ads thingy for quite a few days now. I took me some effort to figure it out what it actually is, but I got the answer. I'm finished with the calculations... almost. Here is the final analysis, with solutions:-



1) The "Related Searches" are links, and not ads.

2) The 60/40 revenue split refers only to ads placed on a hub, not to revenue collected from any links, so the "related searches" links do not break the contract between HubPages and its writers.

3) However, the "related searches" are commercial links.

4) How many commercial links are hubbers allowed to post per hub? The answer is: 2.

5) The problem is here: Most hubbers do not use commercial links. Those who choose to do, can post maximum 2 links per hub. But there are already 11 commercial links now on every hub, called "related searches". Two links versus eleven links.

6) This current configuration is grossly unfair. HubPages administration has two solutions to correct the problem. Either they raise the maximum limit of commercial links allowed to hubbers, to 11; or they cut down the "related searches" links into 2.

7) The "related seaches" links should be conditional. Only those hubs, which have commercial link(s) posted by hubbers, should be allowed to have "related searches" links. And the number of commercial links posted by hubbers, should determine the number of "related searches" links on those hubs.