I think she means a graph showing the history with a point/arrow showcasing when the hub was edited, perhaps when the hub was promoted on Twitter/Pinterest, in order to see when the results showed up.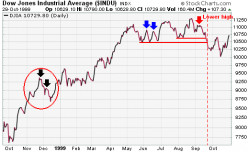 For example, use a red circle to show when the hub was "unfeatured", a green circle to show when it was edited and re-published and an arrow to show when promoted on social media.

We dedicate allot of time and effort to our hubs and seeing the results of edits, promotions will become key over time.

For new Hubbers this may not make sense. Obviously this only pertains to evergreen hubs.