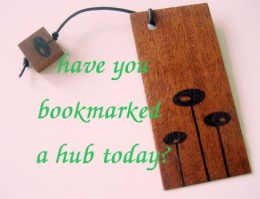 YES CERTAINLY YOU CAN KEEP TRACK OF YOUR
FAVORITE HUBS without necessarily following the huber!

Just click 'Bookmark this hub' on the right under the hubber's profile picture.

When you go to 'my acount' page you can find all the hubs you bookmarked under 'bookmarks' in the top right corner.