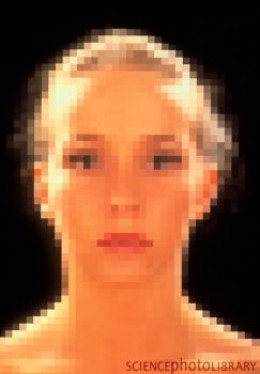 An pixelated picture basically means the picture is stretched to big for the amount of pixels. If you enlarge it to much beyond it's original size it will appear blurry.
You can use programs like avary.com to re-size it and it will not be blurry- then copy it and put it on your page.
Watermarked pictures are those with company markings, lite or translucent symbol. Since these are your personal pictures- this most likely isn't your problem.
Picture posted is an example of a low pixel picture.