Just now I checked for anomaly on analytics and discovered this: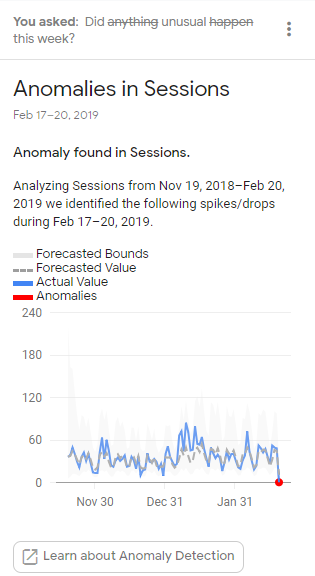 This is from one of my MySQL articles, which suffered a significant drop in view during that short period. This has never happened before, but there's a first time for everything. You can check for anomalies by asking questions on the intelligence search bar; the question: did anything unusual happen this week? Also, use the keyword "anomaly".

Anyone else experiencing anything out of the ordinary?