What category are you trying to get?

The ads that display when I visit are not likely the same ads to display when you visit, because it's user based and not author based.

I've uploaded below two different ads and both of the are for laundry detergent. Your title of your hub speaks about "ways to wash"?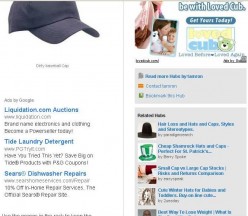 The below ad is a video ad which is auto running when I visited your hub, but the sound was disabled and the it said click to enable sound. It was about laundry detergent.