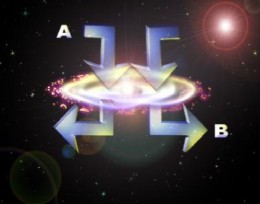 UFO's are not a concept. They are a concrete reality. The empirical evidence for there existence is mounting all the time.

Witnesses now include astronauts, civil and military pilots, civil and military radar operators, soldiers and seamen of all ranks, policemen, innumerable lay people (throughout the entire history of the human race) along with most of the citizens of Pheonix Arizona and Christopher Columbus - to name but a few.

Try googling, 'the disclosure project'.

Most scientists now accept that there is life elsewhere in the Cosmos. They do not, however, believe in UFO's because they haven't got a model of physics that would allow the entities that operate flying saucers, triangles etc - to visit us here. Ergo - if Ufo's are, indeed, real - then everything they think they know might well be proven wrong.

If anyone is interested in reading a theory/model of physics that DOES allow for interstellar travel then follow this link:

http://hubpages.com/hub/Quantum-Reality … Everything

Keep watching the skies.