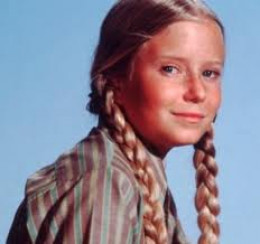 When you are never noticed as an individual but as an appendage of either an older or younger sibling. Oh, the misery indeed....

When your parents forget your name, calling you by your siblings' name. Why? Why? Why?

You really DON'T know your identity-WHO am I? WHAT am I? WHERE am I? Those ever existential questions that middle children ask.

When you have the Jan Brady syndrome. Well, we all know what the Jan Brady syndrome IS, c'mon now! Middle children have been diagnosed w/the Jan Brady syndrome from time to time.....to time!

When you are the IN-BETWEEN!

When you are lost in the familial shuffle, thought of as totally anonymous, even falling through the familial.......cracks......... Help ME...I'M FALLING....FALLING.....

When you learn to be VERY ATTENTION SEEKING or you will be IGNORED COMPLETELY! GOT TO SHOUT, SHOUT, SHOUT IT OUT LOUD!

When you are not locked into rigid birth order stereotypes like your oldest & youngest siblings are. You are actually FREE to create your own persona. You CAN ......BE- really

When YOU are the family mediator & negotiator. Yes, YOU ARE!

When you always see ALL SIDES of the situation.............