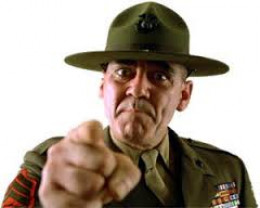 American society is becoming overly, even extremely sensitive. Many Americans make it their duty, even their right to become offended. As an result of such offensive behavior, others have to walk on eggshells around such people. If one is straightforward and tell it like it is, prepare for the hurt feelings and sometimes litigious attitude. People are being sued for the most minute thing nowadays because someone is believe to have his/her reputation "damaged and hurt". America has become a nation of crybabies who take umbrage when someone says something that they don't like. Well, this is the real world, there is always someone who won't and/or don't say everything we like. To accept such is being called mature and a grown up.


Young people and others it seems don't seem to possess the necessary life and survival skills. They seem to crumble at the first hint of adversity. They believe that life and situations surrounding it should be smooth sailing all the away. They cannot seem to make independent decisions and handling things on their own. Independence and lack of positive/intelligent judgment skills are becoming more rampant. There seems to be a lot of hand holding and excessive coddling of our young people to the point of infantilizing them. It is not unusual these days for late adolescents, even young adults in their 20s to act like prepubescent, even younger children instead of the adults that they are.

Also there is the entitlement mentality. When is anyone entitled to anything, really. Many people expect the goods and the adulations with little, even no effort on their part. Proverbially, they want to go to heaven without dying. It seems to be the era of easy and/or overnight success. Well, there is NO such thing as easy nor overnight success. Furthermore when things go tough, many give up, asserting that success was not meant for them but for those who are "lucky." In essence, they WANT it but WON'T WORK for it!

Then there is the "self-esteem" movement telling children no matter what they do, they WIN. Now, how ridiculous is THAT. Children need rewards and sometimes penalties to teach them the life lessons of achievement, failure, and success. In essence, they get a trophy no matter how good or poor they did. Well, many receive a rude awakening as they enter the work and real world where not everyone is going to get that trophy, hmmmm.