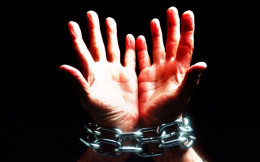 Oldest children are often experimental children. First-time parents are not sure, uncertain, & less experienced regarding parental skills. So the oldest child is an experiment of how things should & shouldn't be done. It is the oldest child who bears the brunt of parental discipline because many times parents aren't adept as to how to interface w/children.

Aside from that, parents view oldest children as adults although the latter are children which is ignored by the parents. The oldest child is to set the familial parameters so to speak for the younger siblings. H/she is to look, act, & be....RIGHT. There is little or no margin of error for the oldest child. Parents have the highest expectations for the oldest child & can be quite harsh, even unforgiving if the oldest child falls short.

The oldest child have written & unwritten parental & sibling expectations to put their needs before his/her own. The oldest child in many multichild families are inculcated w/the premise that the family comes first & h/she last. In fact, h/she may be told that it is selfish to put himself/herself first. The oldest child seems to be the one sacrificing, doing without, & being another face just for his/her parents & especially his/her younger siblings. In essence, the oldest child really have to discard his/her uniqueness/ individuality in order to be the perfect face/the model for the rest of the family.

Parents many times disregard the needs of the oldest child, figuring that h/she is a grown up who doesn't need them at all. Studies have shown that oldest child are hugged less, shown less parental attention, & left to his/her own devices unless it is in the service of younger siblings than their younger counterparts. It isn't unusual for the oldest child to be placed into last place by parents in favor of younger siblings whom the parents believe need them more.