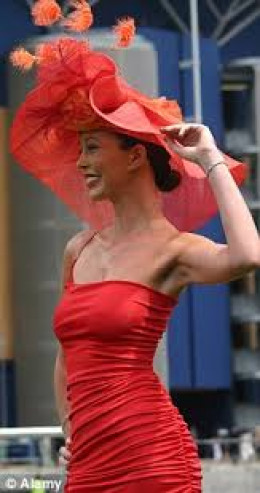 Red is ..........EXTREME. It is being bold, even outrageous. It isn't silent. It is wild & passionate. It exclaims, proclaims, &/or otherwise makes a statement of one kind or another. It is unabashed extroversion. It is Spain, Italy, & Argentina combined. It is hot, spicy, & delicious.

It is sensual. It is exuberance. It is testing the conventions. It is in your face. It is no-nonsense. It creates quite a dichotomous reaction- LOVE or HATE it. It is never neutral for neutrality is against it's very nature. It is Las Vegas year around. It is Los Angeles in the middle afternoon. It is Mexico on a hot day. It is sultrily magnificent. It is sizzling to the nth degree.

It is juiciness. It is living. It is owning life. It is having power & being unafraid to assert such power. It is dancing on a Greek Island. It is dancing the calypso in Jamaica. It is being deliciously naughty without being fully decadent. It is the color of the assertive, confident woman who isn't afraid of who SHE ......IS. It isn't a color for little girls nor ingenues.

It is fiery. It is scorching. A wild passionate afternoon. An affair beyond words. It is living unapologetically. It is being fully engaged & enmeshed w/life. It is.........FULLY BEING.......