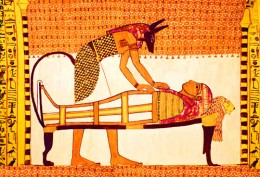 Anything is possible.
The theory of "the other planet" has been around for many years. Essentially some people believe human beings fled from a dying planet (Mars or wherever) and started anew on earth.
"We are the aliens!"
However most people tend to believe a creator within the universe created man right here on earth. I suppose through death we'll learn.