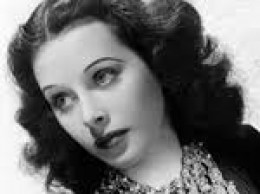 Hedy Lamarr was an actress in Hollwyood Golden Era. She was born in Vienna on November 9, 1914 as Hedwig Eva Maria Kiesler. Her parents were Emil, a bank manager, who was from Lvov, Ukraine and Gertude (Trude) Lichtwitz, who came from an upper class family in Budapest, Hungary. Her mother was a pianist before marrying her father.

The Kieslers were Jewish and lived in Dobling in Vienna's fashionable district. As a child, Hedy attended the best schools and as a teenager, entered in beauty contests. Her talent was discovered then. She acted in plays and in minor movie roles before she was put in her first major movie role.

Ms. Kiesler breakout movie was Ecstasy (1933). She also gained notoriety for her role as a neglected bride who has an affair. The responses to that role was both negative and positive, with condemnation from many religious organizations.

As a result of her role in the movie Ecstasy, Ms. Kiesler was sent to Hollywood under the tutelage of Louis Mayer, Hollywood studio owner. Then she was christened Hedy Lamarr after the silent screen star Barbara La Marr. She was no longer Hedwig Eva Maria Kiesler. She starred in many movies including as Algiers (1938), Lady of the Tropics(1939), Ziegfield Girl(1941), The Conspirators (1944), Dishonored Lady (1947), Samson and Delilah (1949), and My Favorite Spy (1951). During Ms. Lamarr's Hollywood tenure, she was known as the most beautiful woman in film

Ms. Lamarr was married six times. Her husbands included the magnate Fritz Mandl and John Loder, whom she had two children by, Denise and Anthony. She also adopted another child, Jamsie Markey. What is little known about Ms. Lamarr is that with George Antheil, film scorer and composer, developed a frequency hopping technology supposedly to mask detection from torpedoes. As a result of this invention, this patent evolved into technology which is routinely used in cellular telephones. However, Ms. Lamarr never received the credit and other accolades which was due her.

In the 1960s, Ms. Lamarr's career opportunities lessened and she was arrested for shoplifting. She also sued Mel Brooks regarding the character Hedley Lamarr in the movie Blazing Saddles (1974). She subsequently died at the age of 86 in Florida.