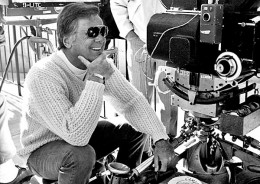 John Cooper Jr. known as Jackie Cooper was born in September 15, 1922. He entered the entertainment business at the age of 3. He started in the Lloyd Hamilton comedies. He also starred in the OUR GANG series. He did extensive work as a child actor, he worked with Wallace Beery in such films such as THE CHAMP(1931), THE BOWERY(1933), TREASURY ISLAND(1934), and O'SHAUGHNESSY'S BOYS (1935).

Mr. Cooper was nominated for an Academy Award at the age of 9 for the movie SKIPPY(1931). He held this distinction for almost a half century until he was usurped by Justin Henry, who was nominated for Best Supporting Actor in the movie KRAMER vs KRAMER (1979). He continued to work throughout his adolescent and adult years.

As an adult, Mr. Cooper starred in popular television series such as THE PEOPLE'S CHOICE and HENNESSY. He went on to star on THE PAT BOONE SHOW. He also worked in an executive capacity in the enterntainment business. From 1964-1969, he was vice president of program development for a television segment of Columbia Pictures, Screen Gems.

He returned to acting in 1969 in various venues. He also starred as a power hungry executive in the movie THE LOVE MACHINE and in the television movie with another ex-child star, Sally Field in the made for television movie, MAYBE I WILL COME HOME IN THE SPRING. He also directed several television shows such as M*A*S*H and THE WHITE SHADOW for which he won Emmy Awards. He continued to work until 1990. He died of natural causes on May 3, 2011.