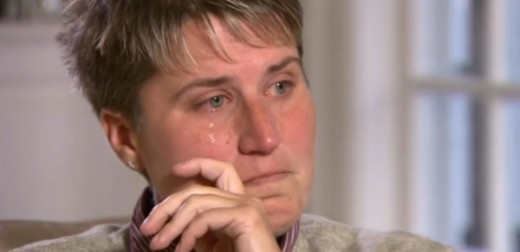 This woman paid for a Big Mac, but got a Whopper instead! Do I feel sympathetic? Did I have a crying jag when I saw her tears and read her story? Of course, we should all get what we pay for, but this particular story is dwarfed by a much bigger issue that should be of concern to women who are seeking a sperm donor. The transhuman capitalist seeks to redefine the human experience, usually without considering the consequences. Just because science has made procreation possible through artificial insemination, that doesn't necessarily mean it's a good idea. In fact, because of the way it is commonly being done, it's a very bad idea.

What do sperm banks tell a woman about the donor? Here is what one company offers:

• Genetic testing is done for at least 11 conditions including: Neiman Pick Disease Type A,
Sickle Cell Disease, Spinal Muscular Atrophy, and Cystic Fibrosis.

•Race/Ethnicity ,Complexion,Blood,Hair,Eyes,Height,Education,Interests, Childhood Photos

You will notice from the listing above there is nothing about a donors character or family history. There is nothing about the way they smell,the sound of their voice, their attention span, or the way they look at you during a conversation.

Henry David Thoreau was an honorable human being, George Washington was a miscreant slave owner, and Thomas Jefferson was a slave owner and a pedophile. Of course, they were all white, or of European descent. But a woman looking for a white donor with only the information provided above has no way of knowing if the donor is an honorable, or dishonorable person; how they feel about human rights issues; how they feel about morality,philosophy, and religion; whether they are musically inclined, or any number of personal traits that might be manifested in their offspring. Neither does it indicate the character or history of the donors grandparents and immediate family. Furthermore, the "interests" category is completely useless. A sperm bank doesn't check to see if a donor really collects Superman comics, loves cross country skiing, or likes taking long walks on rainy days!

My point is, a woman looking for a sperm donor is better off meeting a man and getting to know him; the old fashioned way. Of course, there are no guarantees that a perfect sperm donor will deliver a perfect child, but the odds are increased considerably. Yes, this old fashioned method is cumbersome, and not nearly as profitable as the current method, but isn't a human life worth the extra effort? The current "fast food" approach to making babies provides us with one more good example of how superficial the world has become.