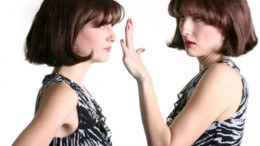 Sibling relationships are psychologically intricate.Siblings can be simultaneously the very best of friends or the very worst of enemies. Siblilngs can be comrade at arms or intense competitors/rivals.Sibling relationships can be either warm as a late August or as chilly as late December.

No one can love or hate like siblings.While some siblings stick together through thick and thin,there are same fairweather siblings that would go behind their sibilngs' back or would subject them to the most negative of scenarios.There are siblings who routinely abuse and/or bully each other physically, psychologically, emotionally, mentally, even psychically.There are favorite siblings to whom other siblings maintain that the world is alright with the former and such siblings are deified while are less favored siblings are ostracized, often treated as odd siblings out.

There are siblings who believe in fair play and respect while there are siblings who routinely use upmanship and gamemanship as methods of relating to each other.There are siblings who are happy at other siblings' success, encouraging and nurturing the latter towards success. Conversely, there are siblings who HATE that other siblings are more successful than they are.Some would go lengths to sabotage, even ruin the other siblings' chances of success.

There are envious siblings who hate other siblings because of physical appearance, talents, and/or innate psychologies.There are also siblings who deride and disdain other siblings because of their psychological makeup, disabilities, physical appearance, and IQ. There are siblings who stay together for life while some just simply grow apart because they develop different interests and beliefs.

Many siblings disassociate from other siblings because they have acquired a lifestyle that is divergent different from their other siblings. For example, a sibling may attended college whereas his/her other siblings did not and the former believes that because of his/her educational attainment, there is no longer a commonality.So he/she disassociate from his/her sibling bond and find people with whom he/she has a commonality with.

Yes, there are siblings who stick together because of family obligation. They feel that because they are blood,they have to tolerate each other. They tend to act perfunctory towards each other. This is akin to a toxic emotional incest. They MUST be with each other as they believe there is NO ONE ELSE.