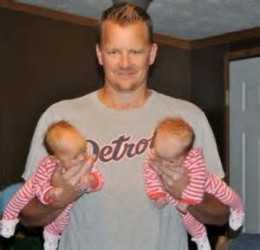 I found two things that worked for me.

One was to hold my baby in the football hold. Hold your baby like a football (facing down with babies chin in the palm of your hand and legs on either side of your arm like the man in the image is holding his babies. (image courtesy of wombat-ch.blogspot.com). When you hold baby like this, it puts pressure on their stomach and it just seems to calm them down and make them feel better.

The other is to try giving the baby a bit of gripe water. You can buy gripe water at Walmart.

I hope this helps.