This is so outrageously hilarious that I had to share it with Peep Bunny lovin' friends (we're all friends) here on HubPages.

Pella Vet posted on Facebook: "Peep bunny neuter to control the peep population. Some of us are opposed to controlling the peep population and are currently in a sugar coma."

We don't have a Humor Forum

Food is good? IDK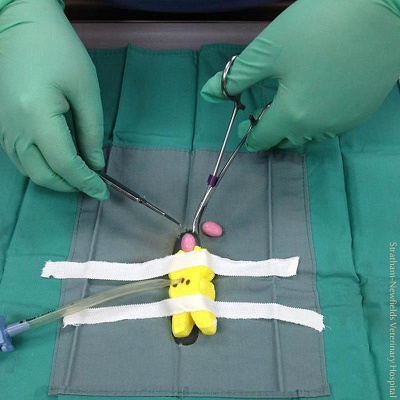 Stratham-Newfields Veterinary Hospital

When I first saw the image of the yellow Bunny Peep taped down (how cruel) and the pink Jelly Beans (eggs) laying there, I knew beyond a shadow of a doubt that there is a euthenics conspiracy. I believe the first Peeps came out as only yellow. So, my theory is that we have gotten use to eating hybrid-peeps that have been genetically modified...and, that is why we enjoy multi-racial Peeps Bunnies and Chics.

If you care to have fun with a little creative writing, tell an off-colored peeps joke, or come up with a poem or song...please do. Its good to have fun and laugh, ... I for one need some of that everyday.

Happy Easter!
"Easter Bunny Peeps Are Being Castrated" (not "Bring) oops!