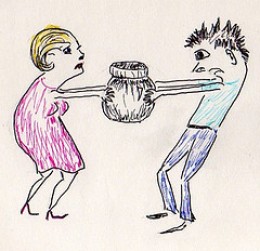 My father used to say that rules are made for the guidance of wise men and the obedience of fools.

If you want to see what happens when there are no rules, look what's happening in Somalia and other parts of Africa and the Middle East, where there was no Rule of Law as we know it in the West. Even so, even they do have some rules, like treating women as second class citizens - rules that women should cover their heads, and in some cases their faces, that they shouldn't be educated, should be submissive and obey not only their husbands, but all the males in the family and their in-laws.

I don't know of any society which is truly free of rules. Even those who apparently have no rules such as the Anarchists, actually do follow rules - they all wear clothes, don't they? And they believe in looking after each other, which must infer some kind of rules, such as not stealing or killing eacch other, or possibly doing the washing up after a meal, or ensuring their children clean their teeth!