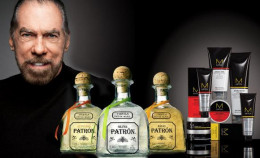 Although I was never a "straight A" student I was part of the generation that was raised to believe good grades led to getting great job opportunities which ultimately leads to financial success.
It was all about finding a good job!
No one talked about entrepreneurship or the importance of being able to "sell people" your ideas, products, and services.
Today you have rap moguls worth hundreds of millions of dollars who either dropped out of high school or barely graduated.
You have numerous Billionaires (Ted Turner, Michael Dell, Bill Gates, Steve Jobs, Larry Ellison, Mark Zuckerberg, Richard Branson, Ralph Lauren, and Sheldon Adelson (owner of multiple casinos in Las Vegas) are dropouts.
Abraham Lincoln, lawyer, U.S. president. Finished one year of formal schooling, self-taught himself trigonometry, and read Blackstone on his own to become a lawyer.
Charles Culpeper, owner and CEO of Coca Cola. Dropped out of high school.
David Geffen, billionaire founder of Geffen Records and co-founder of DreamWorks. Dropped out of college after completing one year.
Dave Thomas, billionaire founder of Wendy's. Dropped out of high school at 15. David Neeleman, founder of Jet Blue airlines. Dropped out of college after three years. George Eastman, multimillionaire inventor, Kodak founder. Dropped out of high school. Henry Ford, billionaire founder of Ford Motor Company. Did not attend college. Ray Kroc, founder of McDonald's. Dropped out of high school. Richard Schulze, Best Buy founder. Did not attend college.
Notwithstanding there are lots of (millionaires) without college degrees who started various businesses (car washes, dry cleaners, donut shops, taxi companies, construction/real estate, restaurants, on and on)
John Paul DeJoria was a member of a street gang, but decided to change his life after being told by his high school math teacher that he would "never succeed at anything in life". He graduated from high school in 1962 and spent two years in the United States Navy after which he held a series of jobs ranging from a janitor to an insurance salesman.
He went on to found (two) multi-Billion dollar companies! (John Paul Mitchell hair products & Patrón Spirits: Tequila) along with other companies.
Clearly having "people skills", ambition, desire, persistence have a bigger hand in determining how far we go more than how well one performed in school or even if they dropped out. Odds are these are the people who hire college grads!