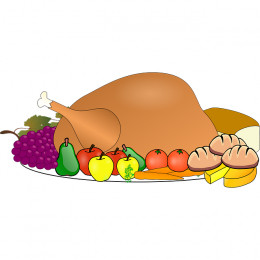 I love telling the story how the Puritans came over and shared a Thanksgiving feast with the Wampanoag Indiana tribe. I also like telling others how the turkey came to be the "main" feast during Thanksgiving.
The roast goose was the main bird to feast upon until the Plymouth colonists discovered that the turkey was just easier to catch here in the "new world" than trying to shoot at a goose.
However, the location where the first Thanksgiving took place, lobster, geese, seal, cod and duck were more abundant than the wild turkey, but these could not be proven to be on the menu.