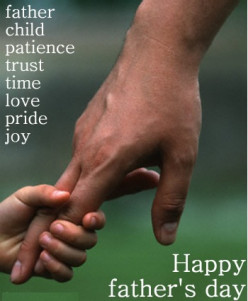 A father is his daughter's first love and his son's first hero

Go ahead – Drop everything and Hug your Dad if he is near, Call him if he is far away , Remember him if he stays in your heart - Take his blessings with a deep sense of gratitude this father's day

Father! - To God himself we cannot give a holier name.

Any man can be a father. It takes someone special to be a dad.