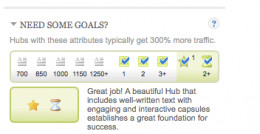 On reading a few of your hubs, I notice that they are quite short, with very few photos. I also notice that you have not made best use of your titles- you should use google keywords to rewrite your titles to attract more traffic. Also, write about what people are searching for.

From reading your hubs, I am also intrigued to find out more about your time in Iraq, and I hope this comes across in future hubs.

Just a few tweaks, and you'll get approval in no time!

The little goals tab in the corner also helps you to stay focused and get a star!