Saudi Arabia rolled out the carpet for President Trump, Melania, Jared and Ivanka. They got the royal treatment and in a patriotic way. They recognize that this POTUS isn't just another political puppet.

Trump made a great deal with Saudi Arabia, they help end terrorism in the Middle East and they get American made military arms, America gets $350 Billion over the next ten years, $100+ Billion immediately. That is the biggest arms deal in history and it should make the Military Industrial Complex happy without the US going to war to fix the economy.

That's what I want to see more of. Solutions to problems and deals where America benefits economically.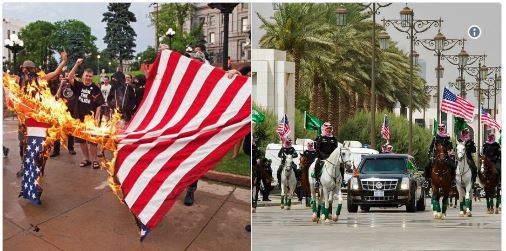 Saudi Arabia more patriotic than America?