Oh, the First Family is ... unique.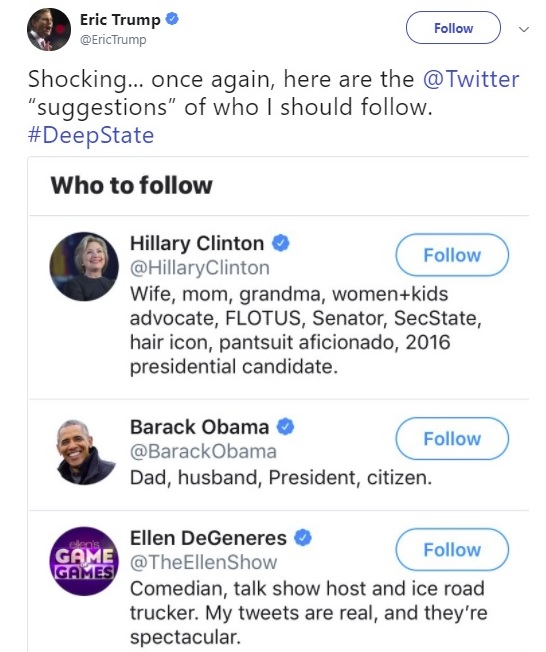 Apparently, Eric Trump believes Ellen DeGeneres, Hilary Clinton, and Barack Obama (one actress and two people currently not in office) are part of the "Deep State."

Maybe they all need to stop watching Infowars and get a better grip on actual reality. Well, maybe not... does it really matter if indictments are handed down?