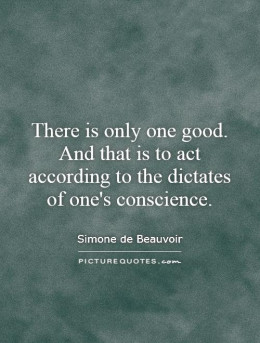 I don't see the connection between the two questions. Seems like two separate topics to me.

In America we are definitely free to obey the dictates of our own conscience, but if those dictates break the law or bring harm to others there are consequences.

For example, you are free to act immorally if your conscience so dictates, to murder, discriminate, steal or slander but you are not necessarily free of the consequences of your actions, and so it should be.

But if a man can use the power of government to force a second man to serve him is a different question. Even if the first man is obeying the dictates of his conscience to force by government power a second man to obey him the second man can still obey the dictates of his conscience. He could protest, resist, rebel, submit, whatever his conscience dictates, granted not without consequences, but still free to do so.It is by the dictates of conscience alone that freedom exists in the world today. Physically he may be enslaved by government but in terms of obeying the dictates of his conscience that can never be enslaved by the use of any government power, if it could the world would be ruled by tyrants today, religion would not exist, democracy would be dead.