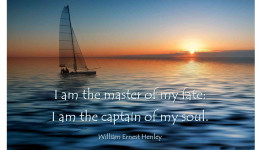 I'm not sure if each of us can blame whomever is sitting in the white house for things that go on in our (personal) lives.
I have prospered and loss during most 8 year termed presidents.
A recession is defined as two connective quarters of negative GDP.
From 1836-1928 the U.S. averaged a recession every 2.1 years. We then had the "Great Depression".
The more recent recessions occurred from December 1969- November 1970, November 1973-March 1975, January 1980-July 1980, July 1981-November 1982, July 1990-1991, March 2001- November 2001, December 2007 - June 2009.
Since the last recession technically ended in 2009 per GDP growth rates it would appear we are about due for another recession regardless of whomever gets elected president in 2016. That president is not going to go a full 4 or 8 years without a recession.
I believe one of the reasons the average person gets caught riding the roller coaster over and over again is they tend not to pay too much attention to what is going on in the economy.
Most people are "hands off" when it comes to making changes in their 401ks, IRAs, or even jumping into a hotter industry for employment opportunities.
Back in the 90s I remember working for a company where we had 9 receptionists between our two buildings. The company announced we were getting an ACD system. (Automatic Call Distribution System). Two months after it was implemented and running smoothly 7 of the receptionists were let go.
Was that President Clinton's fault? No!
Time and time again we either blame the person in the white house for our hardships or give them credit for our fortunes.
However the truth is we have more say in what happens with our lives than the people in D.C.
We also have a lot of people who always think small.
I know folks who if they don't get an income tax refund will tell you;
"I (made too much money) last year!"
Trust me we're not talking Bill Gates, Donald Trump, Oprah Winfrey, Warren Buffett, or Mark Zuckerberg. Those people never pray they'll get a tax refund! They'll never say "I made too much money"!
Only people with a poverty conscious would seek to avoid earning more money in order to get a tax refund! After all if you're getting a refund it means you gave the government an interest free loan by having them (take too much money from you) during the year.
When we change our circumstances change.
If we're relying on or blaming others we'll never change.