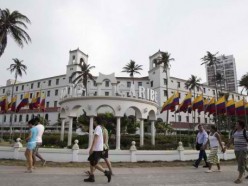 There were previous unauthorized security breaches during Obama's term with Sullivan in charge of security. After meeting with a congressional committee in Washington, about 20 prostitutes.Some they say was random women from a bar were brought into the gaurds of (U.S President Barack Obama) hotels.

That is a serious matter," says one retired agent, who asked not to be identified. "It represents a breach in protocol that is clearly against the standard operating procedure of the Secret Service."

But others suggest partying hard and sampling the pleasures of willing bed partners is business as usual for the agents charged with protecting the President.
Who were these women? Could they have been members of groups hostile to the United States? Could they have planted bugs, disabled weapons or in any other (way) jeopardized security of the president or our country?" Collins asked.
Sullivan said Tuesday he has turned the matter over to an independent government investigator. The 11 agents were stripped of their security clearances, badges and guns pending the outcome of that investigation. They remain on paid administrative leave.