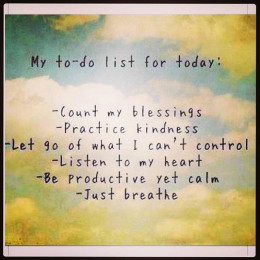 The best way to have a practical approach to life is by having a plan for your life that includes realistic steps or milestones you can take in order to achieve your goals. Being practical also means keeping things in perspective and not being as "self-centered" when life has it's disappointments. Understanding (everyone) goes through ups and downs can keep one from going off the deep end.
Life is a (personal) journey.
Being practical means one understands that today is not tomorrow. Staying level headed is the goal.
"Don't let success go to your head and don't let failure go to your heart."
Enjoy life as much as possible because in the end we're all going to die. A practical person avoids being "the walking dead".
"God grant me the serenity to accept the things I cannot change, the courage to change the things I can, and (the wisdom to know the difference)." - Reinhold Niebuhr
Now that's being practical!