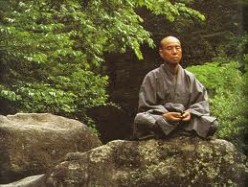 In a way there's nothing very "Buddhist" about the meditation you'll find on Wildmind. When you pay attention to your breath, or to the sensations in your body as you walk, or when you cultivate feelings of love for another person, you won't have a sense that you're doing anything very "religious." In a way these are simply "human" meditation practices ways that a human being can pay attention to his or her own experience, and gently cultivate greater awareness and love.

Understanding How Buddhist Meditation Can Help You Achieve Enlightenment?

There are a lot of differences between Buddhist meditation and the practice of Buddhism but they are both based on the ideas and practices of the Buddhist religion. The basis of Buddhist meditation is focusing and learning to control your mind. Buddhism comes from the teachings of Buddha and emphasizes the importance of concentrating and focusing. Buddhist meditation is based on these ideas and is sometimes falsely associated with a hypnotic trance by those who are unfamiliar with the practice.

What is the Fourth Noble Truth?

Buddha based his teachings on "eight noble truths" that make up the ideas of Buddhism and on the idea that we need to get rid of our desires and cravings in order to stop humanity of experiencing suffering and misery. According to Buddhism, this can be done by focusing and controlling your mind to elevate yourself in your life. Buddhist meditation is based on the teachings of the fourth noble truth, which says that meditation is the way you build a strong mind and eliminate the cravings and desires that hold you back.

Buddha believed our minds are the key to the human life and to achieve perfect enlightenment and be at peace with your life and with God, you have to have a strong mind. That means your mind needs regular workouts in order for you to avoid the problems that are so common in human life. That is why it is important to make Buddhist meditation a part of your life.