Facebook hit with unsolicited porn!!!!

Facebook does not know yet who was behind the attack and a motive was not clear, Noyes added during an interview with Reuters.

Facebook users were tricked into pasting and executing "malicious" javascript in their browser URL bar, which led to them unknowingly sharing the content, Noyes explained.

Facebook engineers have been working to reduce this browser vulnerability, he added.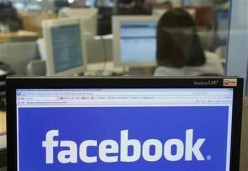 Facebook and other "Web 2.0" sites are easy targets for such attacks because they pull in a lot of content from outside sources, according to Paul Ferguson, senior threat researcher at Trend Micro Inc.

"It seems every other day there is some new Facebook 'threat,' but this is just the new reality of Web 2.0 and social networking," Ferguson said. "It is 'low-hanging fruit' for criminals."

(Reporting by Alistair Barr in San Francisco and Jim Finkle in Boston, editing by Gerald E. McCormick and Matthew Lewis)


Facebook hit with unsolicited porn!!!!