sort by best latest
As a horse owner I wouldn't be able to do it. I mean that would be like eating my dog, but that's just emotional attachment. I'm sure if I had a pet cow I would feel bad about eating hamburgers, but I don't.
Then, I also understand the need for horse slaughter to control overpopulation. But I definitely do not agree with the treatment that some companies give to the horses or any animals for that matter.
(Homer Simpson voice) MMmmmmmm.... horse burger.... (gurgle gurgle gurgle)
Objectively, I don't think it is a whole lot different from eating a pig or a cow or a chicken or a dolphin or a dog, for that matter. We have emotionally different responses to those different animals but in the end it is all just meat.
Should one person's emotional response to a particular animal prevent another person from eating it? That's a tricky proposition since some people are emotionally against eating any animals. While I don't have any interest in eating a horse, I can't find any logical reason not to, and deciding it based on emotion is a bit too close to faith for my taste.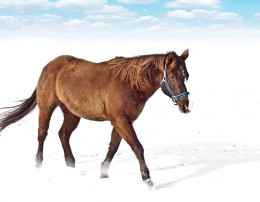 milleramanda53,
I don't like it. I wish I didn't grow up eating meat of any kind. Eating horses is just sick. They're pets.
Lisa