sort by best latest
I had six swallowtail cats on my dill about a month ago. They grew so fast! I'd check on them every day. I haven't seen any monarchs this year, but hoping I spot some before the summer ends. I mostly have black and yellow swallowtails, red admirals and cabbage whites visit my yard. Oh an a variety of different bees too.
I was thrilled to find 8 swallowtail caterpillars on my bronze fennel. Fennel is the nectar plant of the swallowtail butterfly. I didn't see any monarchs anywhere this year. It's really distressing.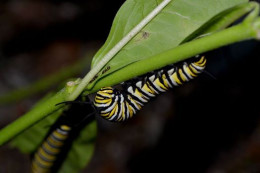 Yes!! We have had 3 generations of monarch larva on our butterfly weed. How cool for you to see the swallowtails on your fennel. We see these at our nursery. I also see a few horn worms from various sphinx moths.
Oh, how wonderful! Had a monarch last year on butterfly weed but not this year. ): I'll keep hoping! Love your photo!

---