sort by best latest
I just started trying to fill in the nutrition capsules. I found a site called caloriecount.about.com
http://caloriecount.about.com/cc/search.php?search...
You can look for a complete food entree that is similar to yours, or you can even put in the whole recipe--items and amounts--and the number of servings, and the site will calculate all the nutritional information. I like it, but I'm open to other ideas!
Thanks for the hint; I actually found another suggestion right under my nose. When searching hub pages I found this article on creating your own nutrition label: http://bit.ly/Kv1Qnh

This led me to SparkRecipes, which I have used in the past.

---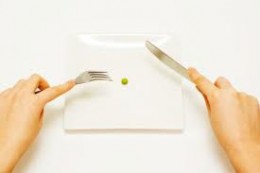 HubPages is fun, yummy and nutritional! If you calculate food values for every meal, you may have an organized eating disorder.
I usually use a variety of online calculators in addition to the nutritional content listed on the ingredients I used. I have type 1 diabetes so this is not new to me. It is a time consuming process but well worth it to many readers! Here are a few I use:
http://www.acaloriecounter.com/
http://calorielab.com/index.html