sort by best latest
Here' my scoop of raisins on that subject.
1) I check to see how many carbs (carbs raise my glucose - diabetes)
2) what (generally) is the glycemic index or how fast will glucose level rise
3) then If a bread is it whole grain or processed
4) then I look at fats
I don't care about calorie count, since I eat 5 - 7 meals, so the caloric count is low no matter what
proteins are safe food or all I want to eat, as long as fairly low fat or good roast beef - tacos, fluatas, etc with preferably whole wheat if not then corn tortillas Carnitas and Pollo is good too.
I have a vitamin / mineral regiment, so I kinda' don't worry about it. I'm on out post 88 on the planet earth according to a hub I wrote so space food :)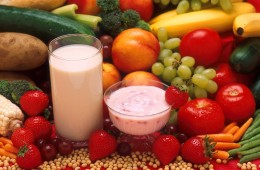 This depends on different situations. There is hardly anyone among us who just plan regular meals based on just the overall nutritional value. After all who doesn't love to eat tasty foods containing calories, sugar, fat etc.? That's why it is not always possible to plan the meals completely based on nutritional values though it is highly desirable. So I think there should be a balance among the two approaches. We should focus to plan our meals mainly basing on nutritional values. There should be food on our meal list that contains great quantities of nutrition. These include vegetables, proteins etc. We should try to look for such foods. Thus we will be able to ensure that we are eating healthy food and giving the same to our family members.
On the weekends we can go to different fast-food or other similar places in order to fulfill our hunger of calories, fats, sugars etc. I'm not saying to do so each and every weekend. But doing it once or twice in a month will be greatly helpful to maintain the balance. With these we can be really hopeful about getting the best and most effective meal settings for leading a good and stable life.