sort by best latest
Hi Mark,
I exercise eery morning. I used to walk 4+ miles a day (evenings). But ordinary walking on level ground does not do much for the quads (upper leg muscles).
These days, I do the tough version of Bulgarian (1-leg) squats before breakfast. On some days -- but not every day -- I feel the need for a short walk on top of that.
I get much more out of that short workout. Some of the payoffs include: an immediate psychological boost, slightly DECREASED appetite, and (obviously) stronger uphill hiking stamina.
I've written a few hubs about exercise for non-athletes. Check them out if you think that you have the right stuff to be an exercise wimp.
I try to take a quick 20 or 30 minute walk on my lunch break every day at work, weather permitting of course.
I work night shift and sometimes have to do four hour blocks of overtime. With a one way commute of 75 miles to work, it is sometimes to hard to take that walk. But I work in a factory and am sometimes on my feet and moving around quite a bit.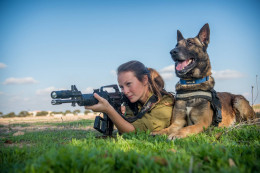 Well almost every day, I happen to employ a "cheap personal trainer" who actually creates the motivation for this endeavor. My Belgian Malinois, Molli (Mollinator) demands a daily walk of about a mile or two...