sort by best latest
My most memorable vacation has to be to New Orleans during Mardi Gras when I was in college. It was a fly by the seat of our pants, live in the moment kind of trip. No plans, no reservations...just my college friend and I checking out the Big Easy.
Looking back it could have went completely a wrong in so many ways. But the residents of New Orleans took care of us and offered a southern hospitality like none I've ever experienced.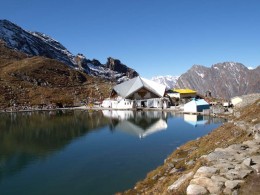 the most memorable holiday vacation of mine was Shri Hemkunt Sahib in Uttranchal.I have gone with my family .i really enjoyed it.
Wow, what a beautiful place !! Hope to go there someday. :)