sort by best latest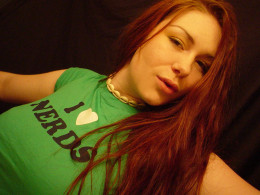 PhoenixV,
Have a good day wearin' the green
Hope you don't know what you've seen
'Everyday can't be so great
Only if it were your fate
You'd be drinkin' the beer
Without any fear
Lisa
Here is two ideas:1. "Happy Saint Patrick's Day. Now, don't spend too much green!"
2. " Have you eaten your greens today? Happy Saint Paddy's Day!"
"It is popular these days to be 'green.' Give it a try and have a Happy Saint Patrick's Day."