sort by best latest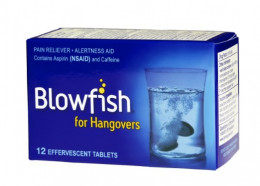 The best way is to avoid getting a hangover in the first place.
This is usually done by having a heavy meal prior to consuming alcohol or having a glass of water or soda between each drink.
However if one is beyond that point taking aspirin and drinking water before going to bed often helps. There are over the counter products that claim to help. Blowfish is a very popular one these days.
Best hangover treatment? Don't be stupid * reckless enough to drink yourself mindless to begin with. To pour a lethal depressant down one's throat to the point of numbing the brain, paralyzing a sense of reasoning, stumbling, slurring. passing out, and or acting the role of an imbecile....is without a doubt, proof of one's sheer stupidity. To my knowledge there is no cure for stupidity....even transient, temporary stupidity.
When the effects of this activity rear their ugly heads....(headache, burning, churning stomach, inability to function normally and toilet hugging).....realize this is YOUR ONE & ONLY BODY blatantly reminding you it will NOT tolerate your abuse of it!! Should people continue to avoid their body's fervent plea.....IT WILL AVENGE YOU ONE DAY AND IT WON'T BE PRETTY.
An old, old one use to be two breakfast jacks, two tacos, and two cartons of milk. Then, it was easy for me. Then it was well under five ducats. Probably was close to three. A key element was the protein factor → amino acids → detox liver. Eggs, cheese, and milk that was tasty and filling too.